Allstyle Custom Cabinet Doors
Covid-19 Information
Monday, July 26, 2021 - Our showroom is currently open by appointment only. We offer zero contact service and curbside pickup of samples and completed orders by appointment. We accept payment by credit, e-transfer or electronic funds transfer. We appreciate your business and your patience in the current circumstance.
We specialize in the manufacture of a wide variety of high quality, custom made wood cabinet doors for kitchen manufacturers, renovators, kitchen refacing and do-it-yourselfers. If you are looking for a premium quality custom made cabinet door we can help.
Large Selection of Door Styles
We offer a wide variety of cabinet door styles. You have a lot of design choices since nearly every element of our doors can be customized. Our catalog and web site illustrate our most popular designs. Our doors are available in a wide variety of wood species.
Top Quality Dovetail Drawers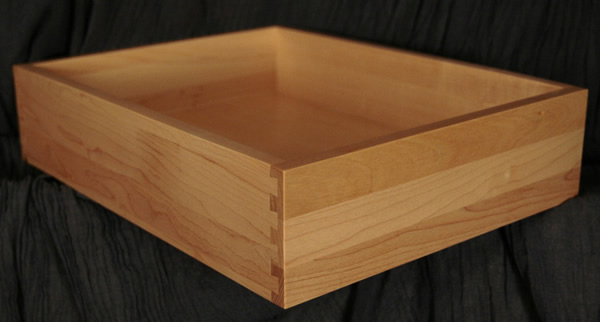 We make premium quality dovetail drawers drawer boxes with 5/8" sides and 3/8" thick bottom. Our drawers can be made made from Maple, Walnut or Oak with optional notch and drill for BLUM and HETTICH undermount slides.
Lead Times
Things are not yet normal. Covid protocols, raw material and labour shortages have resulted in a temporary extension of lead time. We strive to keep our manufacturing lead times as short as possible but high quality, custom work takes time. We are currently accepting capacity reservation with deposit.
We are facing extended lead times of 5-6 weeks for raw material supply of white oak flat cut and white oak rift cut veneer panels used to make shaker doors. As an alternative, we can produce white oak shaker door using solid wood within the published lead times (below). We suggest consider this in your planning and welcome you to discuss options with us. We share the goal of minimizing project delays.
Lead times are updated weekly. Latest update July 26, 2021
| Category | Finish | Working Days |
| --- | --- | --- |
| Shaker and mitered doors | unfinished | 15 to 18 |
| Doors with applied mouldings | unfinished | 15 to 20 |
| MDF routed doors | unfinished | 8 to 11 |
| Dovetail Drawers | finished | 15 to 20 |
| High gloss | finished | 15 |
| Ikea™ retrofit projects custom painted or stained | finished | 6 to 8 weeks |
Take a Two Minute Virtual Plant Tour
Featured Product Video
Our Henegan door style is very popular. It is available in any wood species. This 43 second YouTube video provides a 360 degree view of the Henegan door made from Walnut. The door in the video features an optional solid center panel with reverse raise. The center panel option code is F2.
Superior Quality Doors, Drawers and Finishing
We service the high end of the market where our reputation means everything. We purchase the best materials and manufacture with state-of-the-art equipment. We are highly efficient without compromise to quality. We solicit constant feedback from our customers to ensure we are producing the absolute best quality and designs of doors available anywhere.
IKEA™ Cabinet Retro-Fit Solutions
We provide retro-fit solutions that will allow you to use nearly any of our premium doors on IKEA™ cabinets. We are able to size the doors ideally to fit and then we pre-drill the doors to accept IKEA™ hardware. We have succesfully helped many customers with this already. Explore our IKEA™ retrofit page for information on the process and options. Sometimes it is easier to speak with somebody knowledgable so we encourage you to call us (905-673-8700). After hours you may use our web inquiry form if you have questions about replacing your IKEA™ doors with Allstyle doors.
Friendly Customer Service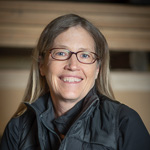 We understand that the purchase of custom cabinet doors can be complex and the success of each project is in the details. Our service team is prepared to help you with each step of the process. We stand behind our products and ensure your satisfaction. Our high rate of repeat customers is a testament to the success of our service and quality commitment.
Social Media
Follow us on Instagram @AllstyleCabinetDoors